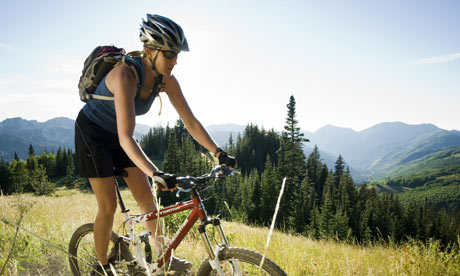 Many adventuresses have a love affair with Europe. It's a great place to go to learn more about the history of the Western World - and there are plenty of great landscapes to check out besides. We like to give periodic lists of our favorite places to go - and Europe always tops the charts. However, it can seem a bit old-hat to revisit your favorites; the next time that you're heading across the pond, why not try some of these more unusual travel destinations?
• Bath, England. This city is usually only visited by those who are looking for a taste of true history. It is an ancient Roman town that is still home to ancient baths - hence the name. There is also great architectural detail as well - all of the buildings here are made out of bath stone, so even the newest buildings look the same as the ancient ones!
• Asturias, Spain. This was the stronghold of the Christian kingdom that battled the Moors in the south. Today it is well-known for its beautiful green landscapes, mountain peaks, and incredible beaches. If you like the great outdoors and history, you'll love this place!
• Kunta Hora, Czech Republic. This is a medieval town with great architecture and history. Check out the St. Barbara Church, the Italian Court, and the Bone Church - which, yes, has thousands of bones inside of it. This is a unique destination that is sure to stay in your travel logs for a long time!
With these great destinations in mind, you surely have the inspiration that you need to get up and get moving. Make sure that when you get out there and get ready to go adventuring that you bring along the best facial moisturizer and sunscreen lotion that you can find to protect yourself - check out our product page for more information about our products. Also don't forget to tell us about your favorite European travel destinations in the comments!